Tom Tetrick, DDS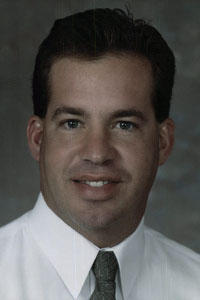 Dr. Tom Tetrick was born in Omaha and was raised on a small farm outside West Omaha with his four brothers. He made his decision to become a dentist sometime in junior high and spent his high school and undergraduate years preparing for dental school. He graduated from Millard High School in 1981, and later received a Bachelor of Science degree from the University of Nebraska-Lincoln in biology in 1985. Dr. Tom has spent his entire dental career at PRD, and has been with Pine Ridge Dental since its beginning in 1989, shortly after his graduation from UNMC College of Dentistry that year. Dr. Tom married Pius X and UNL graduate Jill Stewart in 1990, and they have been blessed with three sons and a daughter. Their oldest son is currently a UNL freshman, and the younger kids attend Norris Public Schools south of Lincoln. Being a country boy at heart, Dr. Tom and Jill relocated in 2005 from Lincoln to a rural home outside Hickman after their youngest son was born. They are active volunteers in children's activities in Hickman and for Norris Schools.
Fariba Vakilzadian, DDS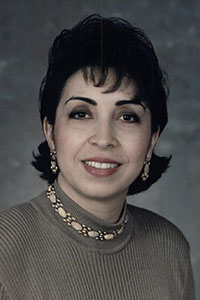 Dr. Fariba grew up in Logan, Utah, and moved to Lincoln, Nebraska, in 1985. She and her husband have two children. Dr. Fariba received her Bachelor of Science degree in biology from the University of Nebraska in 1987. She received her DDS degree from the University of Nebraska, Medical Center of Dentistry, in 1992. Dr. Fariba has been part of the Pine Ridge Dental team for since 1992. Dr. Fariba enjoys reading and attending Husker football games.
Rich Nolte, DDS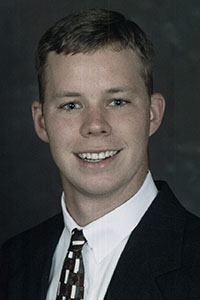 Dr. Rich graduated from Lincoln Southeast High School in 1991, Texas A&M University (B.S., Biomedical Science) in 1995, and the University of Nebraska Medical Center, College of Dentistry in 1999. He is married to Vicki Vopalensky from North Bend, Nebraska, who works at National Research Corporation. They have two sons, Chas and Scott. Dr. Nolte is an Invisalign® and ClearCorrect™ certified provider. He served on the Board of Directors for Friendship Home 2006-2011 and as Board President in 2010; Friendship Home provides safe shelter and services for victims of domestic abuse and their children. Dr. Rich was awarded the "VIP Award" from Ameritas Group Dental, voted on by Ameritas-insured patients nationwide. He enjoys golf, scuba diving, competitive swimming, travel, and spending time with his family. Joining Pine Ridge Dental in June 1999, Rich enjoys providing comfortable, quality dental care while working with a fantastic staff.
Josh King, DDS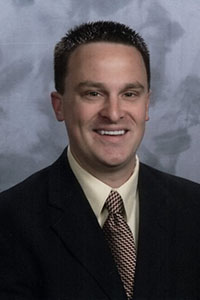 Dr. Josh graduated from Grand Island Central Catholic in 1999, University of Nebraska Omaha in 2003 with a B.S. in biotechnology, and the University of Nebraska Medical Center College of Dentistry in 2007. Josh is married to Renee and has two sons: James, who was born in 2008, and Paul, who was born in 2009. In 2012 and 2014, Dr. Josh made 2 life-changing mission trip to Honduras, where he was fortunate to help people in remote villages with their dental needs. Dr. Josh enjoys spending time with his family, traveling, and golf. He is an avid Husker, Bronco, and Chicago Cubs fan.
Brent Murphy, DDS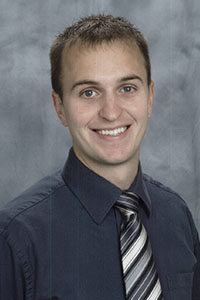 Dr. Brent joined Pine Ridge Dental in 2008. He grew up in Utica, Nebraska, and earned his undergraduate degree in health science from Wayne State. Dr. Brent graduated from the UNMC College of Dentistry in 2007. He enjoys his work at Pine Ridge Dental and the many aspects of preventive/restorative dentistry and patient care. Dr. Brent and Tiffany have fun spending time with their daughter, Raylen. He also has a love for the outdoors including hunting, fishing, camping, and hiking.
Michael Augustine, DDS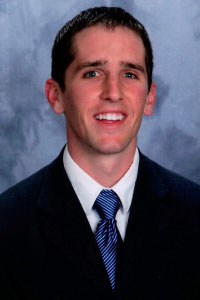 Dr. Michael is a graduate of Millard South High School in Omaha, University of Nebraska Lincoln (B.S., Biological Sciences), and the University of Nebraska Medical Center, College of Dentistry. He is married to his high school sweetheart, Chelsea, from Omaha, Nebraska. She is currently a stay-at-home mom, enjoying taking care of their two sons. Dr. Michael has been actively involved with Big Brothers/Big Sisters for six years. He enjoys spending time with his family, golfing, exercising, as well as outdoor activities. Dr. Michael is an avid Husker and Denver Broncos fan. He enjoys getting to know all of his patients personally and takes pride in providing quality dental care.
Amy Wenninghoff, DDS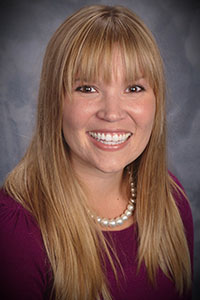 Dr. Amy grew up in Minot, North Dakota. She graduated from Minot High School in 2004, the University of North Dakota in 2008 with a B.A. in Spanish, and the University of Minnesota College of Dentistry in 2012. She completed a General Practice Residency in 2013 at UNMC and the VA Medical Center in Omaha. She is married to Garin from Wahoo, Nebraska, who works as a pilot at American Eagle Airlines. Dr. Amy enjoys traveling, golf, fishing, and being with family. She loves UND hockey and has quickly become a Huskers fan since moving to Nebraska.