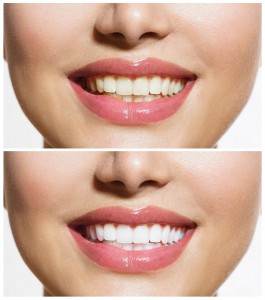 Over time, your teeth may become dulled, yellowed, or even severely discolored because of various factors. Tooth discoloration can be caused by aging, certain medications, illness, tobacco use, fluorosis, and certain foods and drinks, including soda, tea, coffee, and wine. Our dentists and team understand that discolored and darkened teeth can make you feel self-conscious of your smile's appearance. To whiten your teeth and help you feel more confident in your smile's appearance, we are pleased to offer several options for teeth whitening at Pine Ridge Dental:
Zoom In-Office Whitening
KöR® Deep Bleaching
Take-Home Whitening Trays
Whitening Strips
Our dentists will be happy to review your options with you and help you choose the one that is right for your smile. Teeth whitening can help you achieve a brighter, whiter smile, which can in turn help to enhance your overall appearance and boost your self-esteem. Our professional teeth whitening services are typically more reliable and more powerful than over-the-counter whitening treatments, so you can feel confident that you will achieve the bright, beautiful results you desire.
We invite you to contact our office today to learn more about teeth whitening in Lincoln, Nebraska, and to schedule your consultation with our team. We will help you determine which option you need so you can reach a bright, stunning smile that you love to show off!