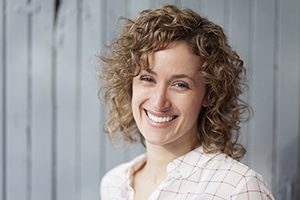 For those who wish to improve the color, shape, size, or length of their teeth, our dentists may recommend dental veneers. Veneers are thin shells, made of tooth-colored material, that are placed over the front of your teeth to improve their appearance. Our dentists may suggest custom-made dental veneers to:
Lighten the appearance of stained, discolored, or darkened teeth
Restore worn-down teeth
Repair chipped, cracked, or broken teeth
Improve the appearance of irregularly shaped teeth
Fix slightly crooked or crowded teeth
Close unsightly gapes and spaces between teeth
Give your smile a more uniform, aesthetic appearance
This treatment usually requires only two visits to our office, so you can achieve your goals for your smile in just two comfortable appointments. We offer conventional veneers at our office, as well as Lumineers®, which are ultra-thin veneers. Based on your personal dental needs and desires, our dentists will help you choose which type of dental veneers in Lincoln, Nebraska, are right for your smile.
We encourage you to contact Pine Ridge Dental today to learn more and to schedule a visit with our team. We look forward to seeing you at our office soon!